Duralast is the pioneer in busting myths about reliable brake pads being expensive. The GT lineup is one of their top-of-the-line offerings that deliver insane value. And the winning of Joey Logano and his team at Daytona "Clash" using Duralast GT acts as proof of that.
In this Duralast GT brake pads review, we tried fact-checking if they are any good. So, we put them to test against Duralast's very own premium offerings. It turns out that Duralast GT1011 and GT1094 can even outperform the Duralast Gold and Elite series of brake pads.  
Duralast GT Brake Pads Review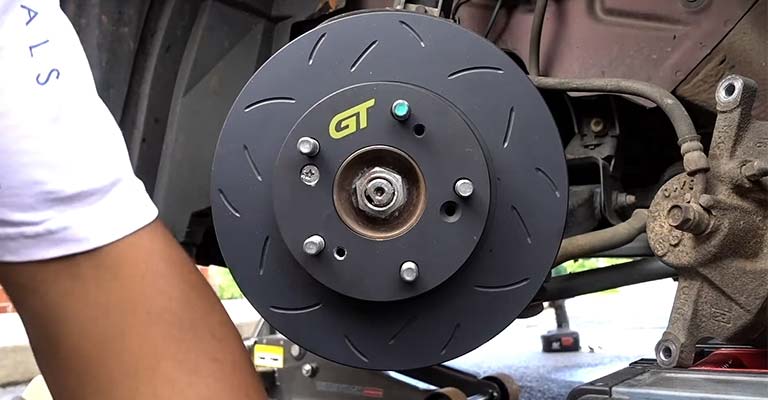 Material
The GT series of brake pads feature a carbon-ceramic friction material that has carbon fiber incorporated inside. It performs great in both street and track while offering superior corrosion protection despite its lightweight nature. Hence, they last way longer than traditional semi-metallic ones and produce less dust.
Features
Duralast GT brake pads pack some great performance-enhancing features, such as a V-slot design and Nitrile weave shield. The V-slot design helps withstand high temperatures and thus lessens wear and tear. Besides, it not only enhances the stopping power but also matches the OE standards. So, you won't be missing the OE pedal feel any day soon.
And the Nitrile weave shield dissipates vibration and reduces noise by a large margin. Therefore, these brake pads help you experience squealing-free braking each time.  
Application
Duralast designers got heavily inspired by Duralast's NASCAR participation, the result of which is the GT series. So, you can expect better heat dissipation and braking power in the most extreme of conditions.  
Other than that, they are specifically designed for high-performance vehicles. Whether you're on highway streets, racing track, or even off the road, they won't ever fall flat. Though they're so much performance-oriented, they won't disappoint as much in terms of everyday comfort.   
Pros of Duralast GT Brake Pads
Carbon fiber incorporation reduces the chance of corrosion and produces minimal dust. 
Advance V-slot design allows for better heat management, reduces wear, and increases the lifespan of the pads. 
Squealing-free braking, for the most part, thanks to a Nitrile weave shim construction. 
NASCAR-inspired design language levels up the heat dissipation to deliver excellent stopping power. 
A high-performance focused construction complies with powerful cars and SUVs regardless of the road condition.
Cons of Duralast GT Brake Pads
Compatible with only a handful of vehicles such as Ford Mustang and Chevrolet Camaro.
Scores less than ceramic brake pads in terms of pedal feel and smoothness.
Here's how Duralast GT stacks up against other brake pads from Duralast. Though there's the Duralast Max series, we kept it out of the count, for it belongs to a tiny niche.
Duralast GT vs Duralast Elite
Duralast Elite is a more premium series of brake pads than the GT lineup. As you already know, the GT brake pads can very well mimic the performance of OE ceramic pads. But brake pads like Duralast Elite DE1363 can surpass the OE pads in terms of stopping power. That, however, will cost you more than the GT brake pads.
On the contrary, Duralast Elite brake pads focus more on luxury passenger vehicles like sedans. If you use your vehicle for hauling or towing under freezing weather conditions, these are not for you. Instead, GT brake pads like GT1094 will be a much better option due to their carbon fiber incorporation.
Duralast GT vs Duralast Gold
Unlike the Nitrile weave shim arrangement on Duralast GT brake pads, Duralast Gold pads use 3-layer shims. That translates into inferior noise reduction abilities than the GT ones. Especially, they tend to squeal during the initial installation period, whereas brake pads like Duralast GT1092 perform quietly as a lamb.
For stopping power, Duralast Gold brake pads fall behind Duralast GT with their moderate performance. The main reason here is them trying to emulate the experience with OE pads. And since a set of Duralast Gold brake pads like DG465A cost almost the same as Duralast GT1094, the latter is a clear winner.
Comparison
| | | | |
| --- | --- | --- | --- |
| Factors | Duralast GT | Duralast Gold | Duralast Elite |
| Stopping Power | High  | Below Average | Moderate |
| Noise Reduction | High | Poor | High |
| Application | High-performance vehicles | Lightweight everyday vehicles | Premium luxury passenger cars |
| Shims | Nitrile Weave | Factory-like 3-layer | Vulcanized Rubber multi-layer |
| Friction Formulation | Carbon Fiber incorporated | OE-like Ceramic or Semi-metallic | Copper-free Ceramic |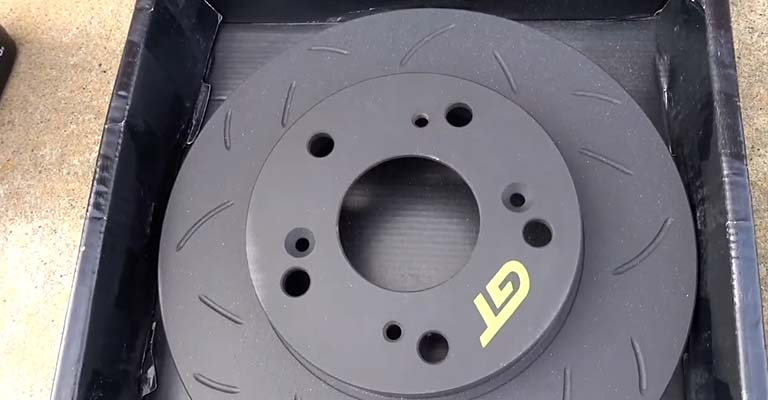 Frequently Asked Questions
Q: How long do Duralast GT brake pads last?
Ans: Though it solely depends on your driving habits and street conditions, a roughly estimated lifespan should be anywhere between 1 to 5 years. 
Q: Are Duralast Gold brake pads any better than regular Duralast ones?
Ans: Unless you're nitpicking, it's pretty hard to find any significant differentiating factor between these two. That, however, is based upon on-paper specifications. In practical usage, Duralast Gold brake pads perform better in heat dissipation and dust reduction.
Q. Is Duralast Better than Brakebest?
Ans: Duralast is better in almost every aspect.
Bottom Line
At the end of the day, Duralast GT brake pads are easy-to-recommend replacement parts. That, anyhow, only applies unless your vehicle falls into the premium Sedan or down-to-earth tow truck category. But if yours is a high-performance Mustang, Camaro, or anything similar, it's hard to find a better buy than Duralast GT.