Brembo brake pads are aftermarket brake pads, meaning they are not made by the vehicle's original equipment manufacturer (OEM).
Aftermarket brake pads are made by third-party companies and are designed to fit a variety of vehicle makes and models.
They are typically made with higher-quality materials and are designed to offer improved performance and durability compared to OEM brake pads.
There is one main difference between Brembo and OEM brake pads: Brembo's products are designed to perform better. Comparatively, OEM parts are always just good enough or at least do their best.
The question is, which is better? Is it better to stick with OEM brake pads or switch to aftermarket brake pads? Is it worth the price to buy Brembo products? Check them out in detail by comparing them.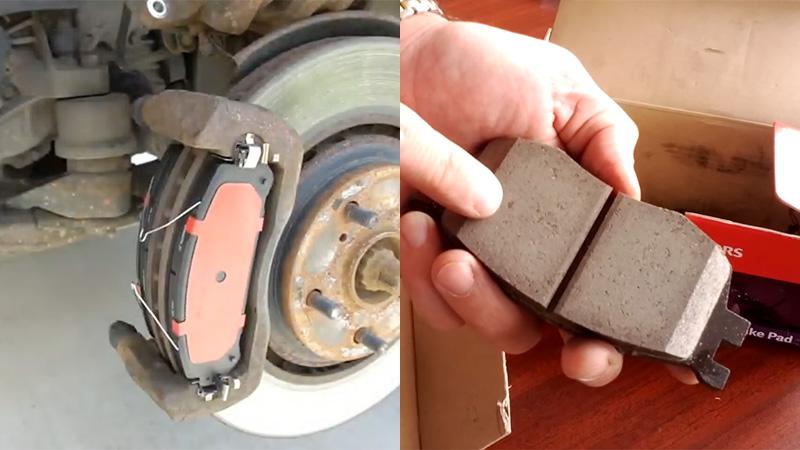 Brembo Brake Pads vs. OEM Brake Pads
Using aftermarket brake pads is so popular because they are so much better than OE pads in terms of value. There are, however, some aftermarket brake pads that are not very good.
The brake pads on some low-quality aftermarket brakes will fail prematurely. Although some aftermarket brake pads might not be as good as OE, there are some that are OK.
Aside from that, there are some excellent high-quality brake pads that perform better than OEM pads in every aspect.
The last category includes Brembo brake pads. The Brembo brake pads we carry are among the best we've seen. There is no doubt that Brembo is a brand we can always trust.
The Brembo brand is one of the best in the world, and we want to prove it to you. The purpose of this post is to compare Brembo brake pads with OE pads. There is no doubt that Brembo brake pads deliver a lot more value than OE brake pads.
Aftermarket Brake Pads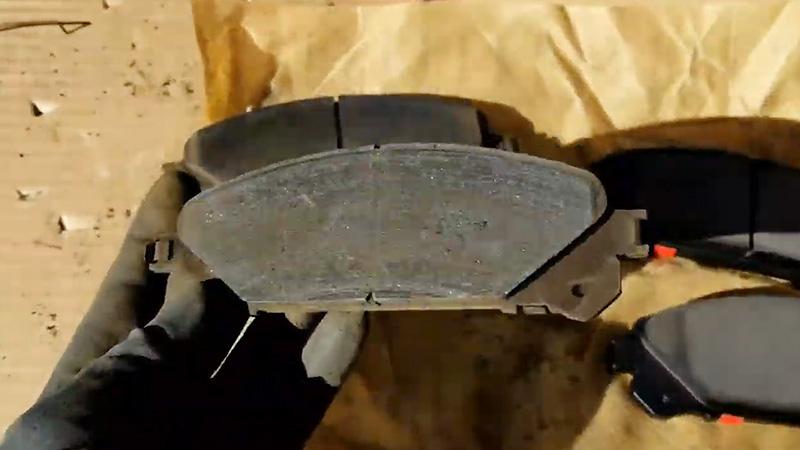 An OEM brake pad may be able to meet the demands of your driving quietly and efficiently if you spend a lot of time on dirt, off-roading, on the racetrack. 
Or have any number of adventurous ideas for your ride, particularly since the types of vehicles on the road are as different as driving styles, usage, and individual preferences. 
A good set of aftermarket brake pads will improve the performance and safety of your vehicle in these situations.
OEM Brake Pads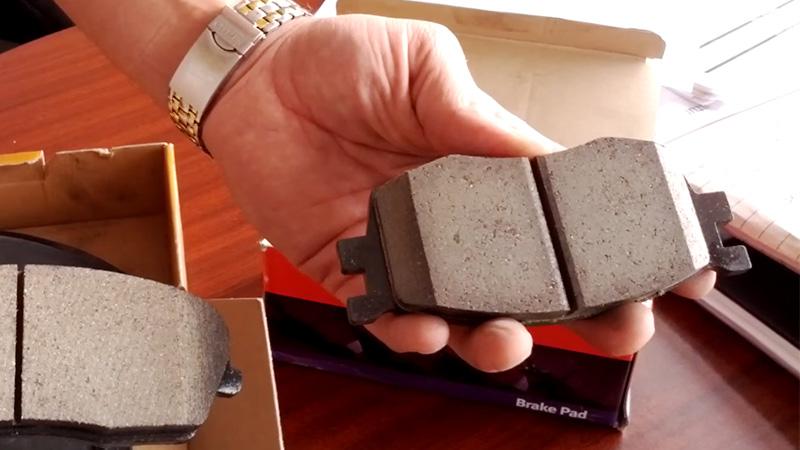 Stock or original equipment brake pads are chosen by vehicle manufacturers based on a multitude of factors, including noise, dust, stopping ability, and wear. There is no doubt that good stopping power, low noise, and long pad life are the ideal combination of these aspects.
With these brake pads literally designed and manufactured for your car or truck, getting OE replacements is an easy way to maintain your vehicle's original driving and breaking experience.
Most drivers find them to be perfectly adequate. Aftermarket brake pads are designed to meet the high level of performance necessary for 50,000 miles of stopping. OEM brake pads are engineered to meet this level of performance.
About Brembo
With almost 60 years of experience in the brake industry, Brembo is an established brand. There are a variety of brake pads available from this company, including performance brake parts. It is widely believed that Brembo is the best brand of brakes on the market.
In addition to outperforming other aftermarket brake pads, Brembo brake pads outperform original equipment. OE brake pads are used in these brake pads. Brembo designs them to be a direct replacement for original equipment brake pads.
This means that they can also work with OE calipers and rotors. It is important to understand why these brake pads are better investments than OEM brake pads.
Performance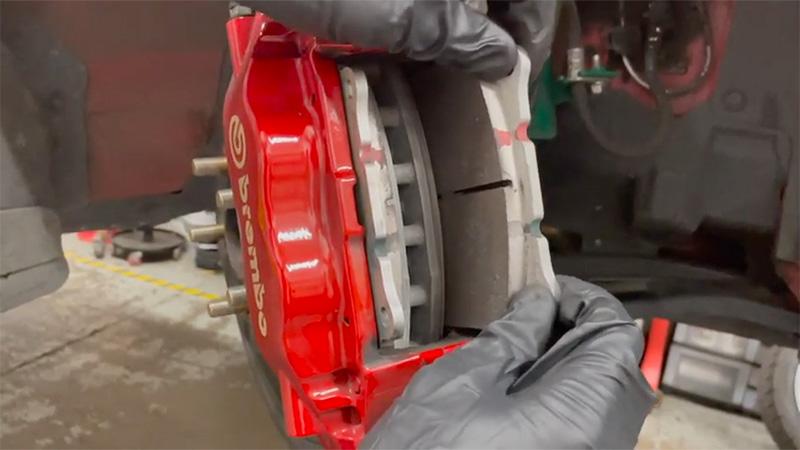 Innovation brake technology has been a Brembo hallmark for decades. They are also excellent when it comes to brake pad performance.
We have no bed-in times, and they are surprisingly short. It should be noted that Brembo brake discs are also required to get the best performance from the pads.
The quality of OEM brakes is inferior to that of Brembo's aftermarket products. The brakes are often as good as the specs, but in comparison, they are spongy, don't bite as well, and tend to fade very quickly during long braking sessions.
Less Noise
Designed with improved clips and shims, Brembo brake pads are quieter to operate. Put Brembo brake pads on your vehicle instead of your noisy OE brake pads, and enjoy quieter braking.
Durability
In some cases, Brembo brake pads are built to last a long time, but in others, performance is sacrificed for longevity.
You should be able to get 40 to 45 thousand miles out of most of their products. There is a possibility that it could be longer or shorter depending on how you drive and brake.
Compared to OEM parts, OEM parts typically have a short lifespan. You should be able to get 35 thousand miles out of them on average. Nevertheless, you shouldn't be surprised if they must be changed yearly.
Longer Pad Life
Compared to other brake pads, Brembo produces less dust (while also providing a better bite). Therefore, Brembo brake pads are more durable than OE brake pads. Plus, you'll save even more!
Less Brake Dust
In addition, Brembo designed its brake pads to produce less brake dust than OEM brake pads. You will be able to keep your wheels cleaner for longer.
Better Pad Bite
Brembo's OE replacement brake pads are designed with friction materials that are better able to handle high temperatures. In other words, these brake pads have better bite than OE brake pads, even when used with OE rotors. 
You'll enjoy faster braking response and shorter stopping distances when you install Brembo brake pads on your vehicle.
Price
Typically, Brembo brake pads cost a bit more than other brands. Sets typically cost between $30 and $550, depending on the make and model of the vehicle. This is significantly more expensive than $35 to $150 per set.
While Brembo manufactures OEM parts for many luxury and sports car brands, these parts come with significant markups when purchased from the carmakers.
OEM products come in various price ranges, and there are many OEM products. Generally, they range from $15 to $750, covering everything from the lowest to the highest price points.
Advantages and Disadvantages of OEM Brake Pads
Generally, OEM parts have a lower price and are more readily available. Still, it is possible to find the same part at a lower price in a store that sells directly from the manufacturer and not from the car manufacturer.
You will always get what you pay for regardless of what you pay for. Low-quality materials, quality control, and durability are indeed associated with low-priced products.
Advantages and Disadvantages of Brembo Brake Pads
Performance is one of the major advantages of Brembo brake pads. In comparison to OEM products, they are far superior. Only Brembo OEM products can compare to Brembo aftermarket products in terms of performance.
Furthermore, aftermarket parts are more affordable than OEM parts because they do not carry a markup from the carmaker. However, there are some cars for which Brembo parts are unavailable. Brembo parts are more expensive than other OEM products.
Choosing OEM or Performance Brake Pads
There is no simple, straightforward answer to the question of whether OEM brake pads are better than aftermarket brake pads. It may be sufficient for you to replace your OEM brakes with a similar type of pad for daily driving. 
It's really up to you to choose the best aftermarket brake pads for your ride if you've decided to upgrade from OEM. 
A ceramic brake pad makes your brakes quieter, keeps your wheels cleaner, and generally lasts longer than a semi-metallic brake pad, which produces more noise and dust, but operates over a wider temperature range.
Final Words
As a result of Brembo's research and development, many of the most common issues related to OE pads have been resolved. How did it turn out? Replacement Brembo OE brake pads of high quality! As a result, they are priced similarly to OE pads (or even cheaper).